VegPro Farm in Naivasha
IDC delegation visits Vegpro Farm in Naivasha.
VegPro Group is a leader in cut flowers, fresh vegetables and logistics. Their farms are equipped for mass-production of roses and illustrate models of efficiency. The roses are housed in greenhouses, some covering one and half hetares. Workers are dressed in neat uniforms bearing the company moto "Growing in Harmony". Their flowers are harvested and delivered to an on-site packaging facility.They are graded and sorted, stripped of their thorns and leaves, packed, labelled, loaded onto lorries, sent to the airport and delivered to Europe by the next day.
VegPro Group use agricultural waste to produce energy, so it can power its own operations.
video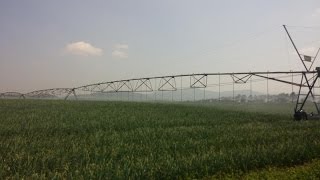 Photo gallery